Hotel Amenities
The Cardinal Hotel, Palo Alto California
Discover a fine array of services and amenities at the entirely non-smoking Cardinal Hotel. Our boutique downtown Palo Alto, California property welcomes family vacationers and business travelers with high-speed wireless Internet access, business center, laundry facilities, and complimentary coffee, tea, and cocoa in the morning at Bistro Maxine.
Downtown Palo Alto Hotel Restaurant
Bistro Maxine is a creperie/café that serves up a delectable selection of breakfast, lunch, and dinner items. Hotel guests can enjoy The Cardinal Breakfast including hot beverage item and your choice of two eggs with bacon and toast, two eggs with one crepe and maple syrup, a crepe short stack, a three item breakfast crepe, a breakfast croissant sandwich, or freshly squeezed orange juice with your choice of yogurt parfait, fruit salad, croissant or a toasted baguette with butter and strawberry jam. This breakfast option is complimentary for all standard & deluxe rooms for most nights. Some backout dates may apply. Please see
backout calendar
for details. If complimentary breakfast is not included with your room, or if you would like to purchase additional breakfasts they are $18.00 each per day.
Business Center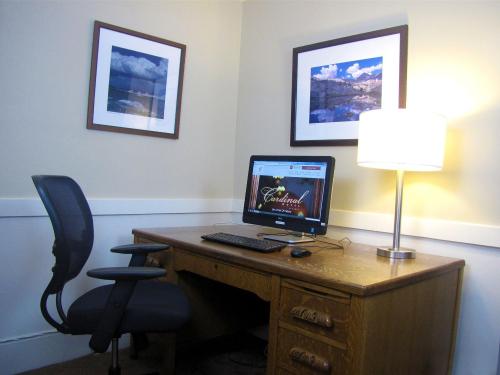 Business center located off the lobby has multiple computers and free printing available to guests.
Wi-Fi at Cardinal Hotel
Stay connected while you stay with us at our downtown Palo Alto hotel with our complimentary high speed wifi. We recently upgraded our internet and offer guests our new dedicated high-bandwidth fiber optic internet via wifi or wired access in guestrooms. Secure high-speed wireless internet access allows you to safely surf the web or take care of business.
Parking at Cardinal Hotel and in Palo Alto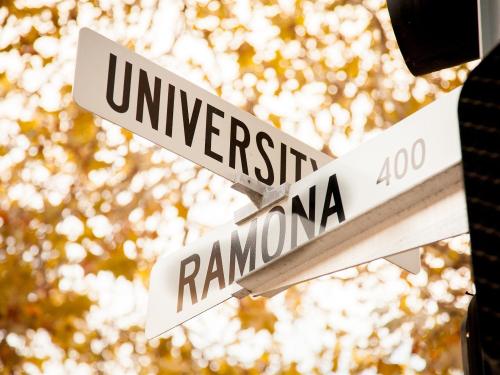 Most weekday parking in Palo Alto is free but time limited from 8:00 a.m. to 5:00 p.m. There is a three-story parking lot underneath the City Hall building, directly across the street from the hotel, where the time limit is 3 hours.

Most other lots and street parking is limited to 2 hours. Daily parking permits are available for purchase for $25.00 per day at the front desk. Parking is free and unrestricted from Friday at 5:00 p.m. until Monday at 8:00 a.m.
Bicycling in Palo Alto is also a very popular option. There are bike rentals available from Bike Connection; just a few blocks away on El Camino Real. You can visit them online at
www.bikeconnection.net
or call them at 650-853.3000, and they will be happy to rent you a bike for the week or just the day. Another popular option is BikeShare which offers short duration bike rentals from automated kiosks. For more information about Bike Share, please visit their website at
www.bayareabikeshare.com
.