Frequently Asked Questions
Is early check-in or late check-out possible?

We always do our best to accommodate early check-in and late checkout requests, however these will be honored on an availability basis. Please inquire at the Front Desk about late checkout. After 1:00pm a full day's rate will apply and the room will be extended for that night.
24 Hour Cancellation Policy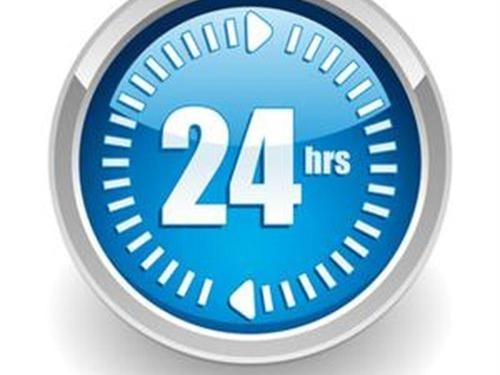 You may cancel your reservation without a penalty only if you cancel by 2:00pm the day prior to arrival. If you cancel after 2 pm the day prior to arrival, you will be charged a penalty equal to the cost of 1 night's room + tax without exception. To recover the cost of a late cancellation charge by the Cardinal Hotel due to a flight cancellation, for any reason, or illness, we encourage you to consider purchasing trip-cancellation insurance. We will not refund a no-show charge incurred due to a booking error made by the guest or the guest's booking agent.
Length of stay
The maximum length of stay allowable is 28 days.
Arrival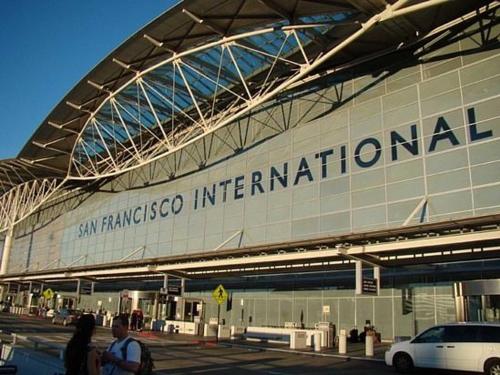 How far is the hotel from the local airports?

The Cardinal Hotel is conveniently located 20 miles from San Francisco International Airport, and is approximately 35 to 45 minutes away by car or taxi, or 55 minutes by CalTrain & BART and 16 miles from San Jose International Airport which is approximately 20 minutes away by car or taxi.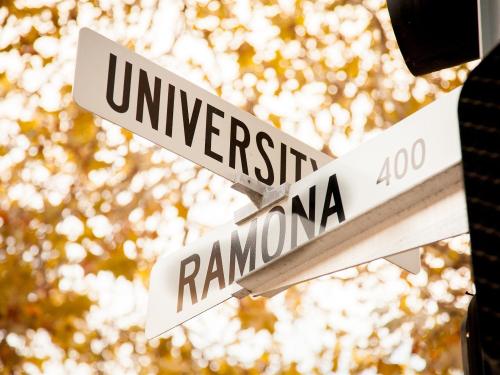 Is parking available at the hotel?
The Cardinal Hotel does not have on site parking. Guests must park on the city streets or in the public parking lots. The closest public parking lot is located diagonally across the street from the hotel underneath Palo Alto City Hall.
Most weekday parking in Palo Alto is free but time limited from 8:00 a.m. to 5:00 p.m.
There is a three-story parking lot underneath the City Hall building, directly across the street from the hotel, where the time limit is 3 hours. Most other lots and street parking is limited to 2 hours.
Daily parking permits are available for purchase for $25.00 per day at the front desk.
Weekend parking is free and unrestricted from Friday at 5:00 p.m. until Monday at 8:00 a.m.
General Topics
Is there a Concierge? What specific services are provided by the Concierge?

Concierge service is available at our front desk. Our team is well versed in recommendations regarding local dining, attractions and special events.


What is the appropriate dress on property?

Our dress code is hip, cool, and casual.


Can I send of receive faxes?

The front desk will be happy to send or receive faxes for you as a registered guest. Please be advised that there is a $.50 fee per page for this service.


Do you have taxis available?

Taxis are available 24/7 and can be arranged via our front desk. Please allow a 15-minute grace period between ordering a taxi and its arrival.
Guest Accommodations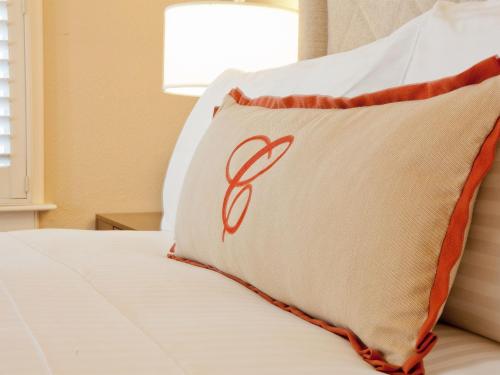 Do you have air conditioning?

Due to the historic nature of our hotel, our guest rooms do not have air conditioning. All of our rooms do have windows which open and feature ceiling fans. We also have Dyson fans available by request available.
What type of bedding and pillows are placed on each bed?
Each guest room is fitted with luxurious white goose down comforters. All of our luxuriously soft beds sport both white goose down pillows and hypo-allergenic pillows.
We also offer hypo-allergenic bedding and pillows upon request for our guests.
What room categories are available, and what are the differences?
We offer a wide range of room categories to meet your needs. Please see detailed descriptions under the
rooms
section of this website.
Does the rate include breakfast?
The
Cardinal Breakfast
is included in all reservations for Standard and Deluxe room types on reservations booked under the "Lowest Standard Rate", Stanford Affiliate rate, Stanford Department rate & Corporate rate. If the
Cardinal Breakfast
is included in your room and you would like to have the
Continental Breakfast
instead, do not worry. We are more than happy to make that adjustment for you.
The complimentary breakfast is included with our Standard and Deluxe rooms for most days. Complimentary breakfast is not included with our Shared Bath Style rooms. Please visit the
blackout calendar
check your dates. Breakfast & mimosas are always included with our Bed & Breakfast package.
If the Cardinal Breakfast is more than you would like, dont worry. We have a continental breakfast option that will be just right for you.
The
Cardinal Breakfast
may be added for $18.00 or a
Continental Breakfast
for $12.00.
Recreation and Entertainment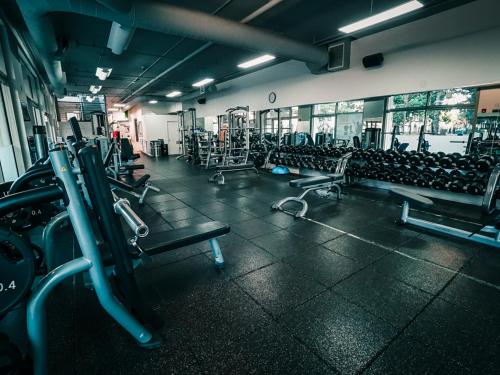 What workout facilities are located nearby?

Form Fitness is Palo Alto's premier fitness center. Conveniently located in the heart of downtown at the corner of Lytton and Bryant at 445 Bryant. Form Fitness is open 7 days a week and has a host of services and amenities for its members and guests that include:
Group Fitness Classes

Personal Training
Body Blast
Jiu Jitsu
Power Cycling
Tai Chi
Towel Service
Small Group Training
Class Schedule
Annex Palo Alto Class Schedule
Save a spot for yourself,
Sign up for classes online
Guests can purchase discounted day passes to Form Fitness Palo Alto. Day passes are $15.00 per day and may be purchased with your reservation online or at the hotel front desk at any time.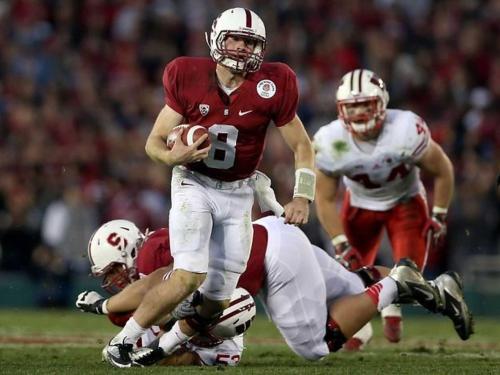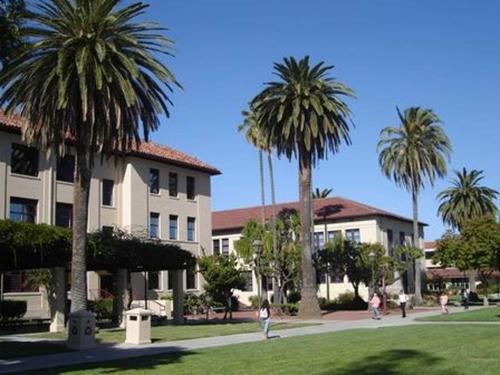 Is there one or more "must see" local attractions?
Please visit our
location
page for many fun and interesting places to visit during your stay at the Cardinal Hotel.
Miscellaneous
Is there high-speed Internet access?

Complimentary high-speed WiFi is offered in all common areas of the hotel and guest rooms.


Are there any consulates in the vicinity?

There are many consulate offices located in downtown San Francisco. Further information can be accessed via the San Francisco Chamber at http://www.sfchamber.com/.